Specialists in entrepreneurial coaching & MT development
Do you ask yourself whether you are still on the right track as an entrepreneur and are you looking for a sparring partner to explore this together? Are you getting enough out of your potential as a person and an entrepreneur?

Are your team members really involved? Does your organization have enough clout and do your team members take ownership? Are you an effective team that trusts and builds on each other?
We offer a broad spectrum of services to entrepreneurs, directors, managing partners, management teams and HR professionals.
Are you that entrepreneur who is sometimes lonely and would like to spar with one of our personal or business coaches?
Are you the director or entrepreneur of your company, and would you like to take your Management team to the next level?
Are you that director or DGA who wants to be taken care of in the field of HR?
In order to achieve your strategy, do you want to work with your employees and managers to implement a new supported culture (core values)? 
Our team is ready to help you realize your goals to work on the business with more job satisfaction and motivation every day.
Committed to you and your business
What customers say about us
Bianca Gilissen
DGA at Aeson Assembly
"Every once in a while you need to take time for yourself to look at where you are and what path you want to continue on. This 'journey' gives you insight into who you are now and strength to continue working with that. If you join me, I hope it will be a life changing experience for you as well. You will go home again as a rich person."
Willemijn Brewer
Account Manager at DSM
"Ella is a dear coach thanks to three wonderful qualities: she listens without judging, is confrontational and encouraging at the same time AND combines her intuition with proven independent methods such as disc. It is a gift to have her as a mirror when developing your career.''
Irene op den Buijs
Former Senior Manager at PwC
"Ella was one of the instructors at a personal leadership training provided by my employer. I was so impressed with her knowledge, skills as coach, trainer, and personality that I decided to ask her to continue coaching me after the training ended. Ella has mastered a great balance between providing a client with advice, insights and information and letting the client figure things out themselves. This has helped me in identifying and utilizing my strongest personal traits and determining which route to choose in my career, so I can be at my best while really enjoying my work."
Raymond Selier
Owner of Brabavast
"Ella is a consummate professional who is very driven to maximize her clients' growth. Hiring her takes guts because she holds up a mirror to everyone and makes no bones about it. But always with respect and that makes her add value in a shorter period of time than others. In short, she is worth the investment, you or your company are worth the investment. Don't procrastinate, do it! 👍"
Mientje Brown
Director HR at Oyster Bay Beach resort
"Ella Taal did a multi-day training session with the management team of the Oyster Bay Beach Resort. All managers had to complete an online personal communication style self-assessment. Ella did personal interviews with each manager. We then did one on one training with the management team. This training was awesome for our team building exercise. Would highly recommend this for any company wishing to empower their management team. This was simply amazing."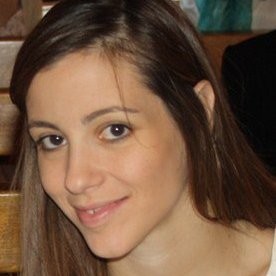 Raya Toubia
Director at Credly Advisors
"Ella supported our firm a couple of years ago through a leadership training. I was part of this training and really enjoyed it, while significantly benefiting from the various learning points. This training has shifted my perception on my career, refocusing my energy to the right places to support my career aspirations while making sure I managed my family life at its best. I can definitely say that the experience of this training with Ella has significantly supported my growth over the past 2 years both personally and professionally. It was a pleasure Ella and hope to interact with you on future trainings!"
John Fonteijn
Director of Group Asset Protection at Ahold
" 'Action Learning' is an approach that allows you to take responsibility and solve problems by using your own innovative power. The trainings were very relevant and to the point to address current problems together. We listen more to each other and now work better together. In the end, the team program resulted in higher quality and saved a lot of time and money."
Toine Saris
DGA at Saris & Partners Brokers
"What we have achieved, besides a lot of side benefits, is that we have become very aware of our personal needs. We have learned and experienced that these needs are non-negotiable; and along with our talents are very important for setting and achieving our personal goals. But most of all, I am very pleased with the genuine friendship that can develop between a man of 18 in 5 days. It is an experience I would not have wanted to miss. I am happy and proud to have been a participant .''
Our Caribbean-Dutch Clients
Ready for the jump?
Contact us without obligation
Ella's Table Talks, a Podcast about many aspects of Personal and Business growth in the turbulent times and complex world we live in. Each time a new interesting and inspiring guest at Ella's kitchen table to engage in dialogue on topics such as; Leadership, Sustainability, Efficient Business, Personal Growth and Awareness.
To be listened to on Spotify & viewed on YouTube.
Our Retreat for Entrepreneurs
Leadership in this day and age demands an enormous amount from you. Whether you are a DGA, CEO, (senior) manager or (senior) professional. Your agenda is bulging, you have to constantly switch between your strategic responsibilities and practical problem solving. Moreover, the appeal to personal leadership has increased enormously in recent years. Just providing structure and direction is no longer enough, you also have to personally commit to goals and especially to people. The challenges you face put a strain on your flexibility, private work balance and energy management. 
Ella Taal of Awareness in Business isn't letting it grow. After 2017 of organizing Leadership Retreats on behalf of others
Read More "
Contact us without obligation